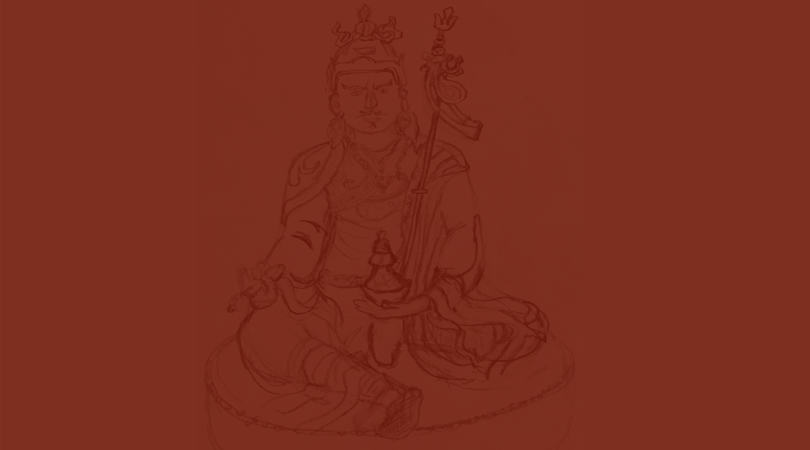 Padmasambhava Day Puja
Saturday 23 September 9am – 1pm
Join us on the 23 of September as we gather for Padmasambhava Day and cultivate compassion, wisdom and unconditional love as the path for liberation. With a talk and Puja offered by Jinavajra during the Saturday Dharma Morning.
Through readings, chanting, meditation and reflection, this ritual will celebrate and bring us into contact with the energy of the Great Guru. We hope that through these practices we will ignite the qualities of Padmasambhava within ourselves and radiate them to all sentient beings.

Led by Jinavajra
What is pūjā?
A pūjā is a traditional Buddhist ritual that includes chanting and making offerings.
Do I need to be a Buddhist or a regular at the centre?
While pūjā is a Buddhist devotional practice, many people who aren't Buddhists enjoy pūjā, and everyone is welcome.
Do I need to book?
No - just turn up!
What does it cost?
We are running this event on the basis of dana, of generosity. Donation are welcome and appreciated, but not obligatory.