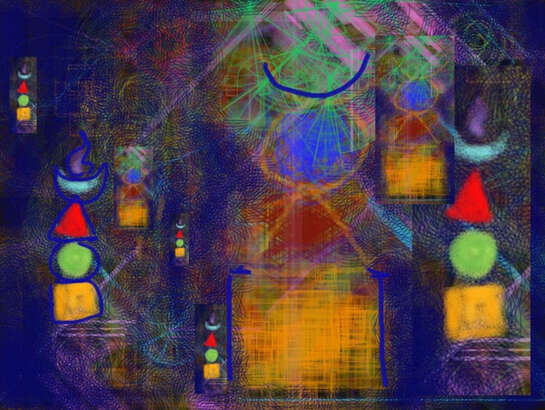 Exploring the Stupa Practice with Mahamati
Sunday 27 August 10am – 4pm
On this Sunday workshop we will explore the Stupa Visualisation Practice, taught by Sangharakshita for Mitras and Order members from the early days of Triratna. In Sangharakshita's words: "The stupa visualisation practice is intended to release, stimulate, and purify psychospiritual energy".
The colours and shapes of the visualised stupa represent the elements of earth, water, fire, air, and space, and the visualisation also gives a door-way into insight into the insubstantial, empty nature of experience. The practice is both simple and powerful. Come on this weekend workshop to find out more!
Mahamati has had a rich and diverse dharma life. Ordained in 1977 at 22 years old by Sangharakshita which to this day remains the defining moment of his life. From 1982 he was Director of Karuna Trust which led to his moving to India in 1992 where he was based for several years. Returning to England at end of the millennium he lived at Madhyamaloka community with Sangharakshita . During this time he became an International Order Convenor as well as secretary to Bhante. He has a deep connection with the Dharma and communicates in a way that inspires, uplifts and rejuvenates.
Stupa image credit: Visuddhimati
Book Now
Booking will assist us to know how many people will be attending this by donation event
Do I need to be a Buddhist or have any meditation experience?
This workshop is open only to mitras and Order members.
Should I bring food for lunch?
We will have a shared lunch in the middle of the day. Please bring a plate of vegan food to share.
How much does the event cost?
We don't charge a fixed price for our classes but instead invite you to make a donation to the centre to help us cover our running costs.
Do I need to book?
Yes please. We would appreciate knowing how many people are attending this workshop.