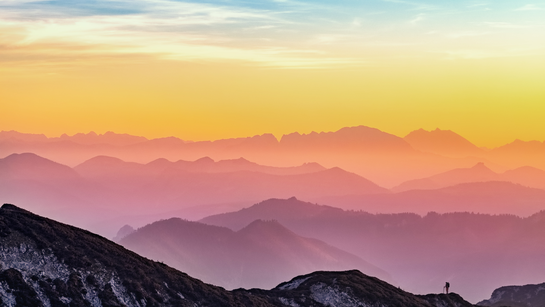 Breathworks Mindfulness for Health
Living with pain or a health condition is challenging.
However, some of the suffering caused by ill-health can be overcome. This evidence based course teaches mindfulness and compassion techniques that can help you live with more ease and wellbeing with pain and illness.
This 8 week course is for anyone suffering with pain, illness, fatigue, or any other health condition, looking to manage their life with ease. You'll learn mindfulness and compassion techniques for calm, concentration, pain relief, and happiness, and evidence based pain management techniques to manage pain and health issues to improve your health and the quality of your life.
Research* shows that mindfulness meditation can be as effective as prescription painkillers, and can enhance the body's natural healing systems. Mindfulness can also reduce the anxiety, depression, irritability, exhaustion, and insomnia that arises from chronic pain and illness.
Whether your health condition is big or small, short-term or long-term, diagnosed or undiagnosed, this course is for you.
Click here for the course overview and impact summary.
About the Facilitator
Mel is a mitra and a psychologist who has lived experience of persistent pain and is a certified Breathworks Teacher. Mel works in an injury management clinic and specialises in the treatment of pain and trauma from a somatic, mind/body approach which is trauma informed. Mel values creating safe and inclusive spaces which welcome black, indigenous and people of colour (BIPOC), the LGBTQI+ and neurodiverse people.
*Jinich-Diamant, A., Garland, E., Baumgartner, J., Gonzalez, N., Riegner, G., Birenbaum, J., Case, L., & Zeidan, F. (2020). Neurophysiological Mechanisms Supporting Mindfulness Meditation-Based Pain Relief: an Updated Review. Current pain and headache reports, 24(10), 56. https://doi.org/10.1007/s11916-020-00890-8
*Zeidan, F., Baumgartner, J. N., & Coghill, R. C. (2019). The neural mechanisms of mindfulness-based pain relief: a functional magnetic resonance imaging-based review and primer. Pain reports, 4(4), e759. https://doi.org/10.1097/PR9.0000000000000759

Led by Mel
Is it okay if I can't make every week?
The cost covers the entire course, and it is best to come every week. If you'd like to come but there is one or two weeks you can't make, please contact us before booking.
What should I wear?
There are no special requirements, just whatever is comfortable to sit in.
Do I need to be a Buddhist?
No the course is suitable for anyone who wants to learn about key Buddhist ideas.