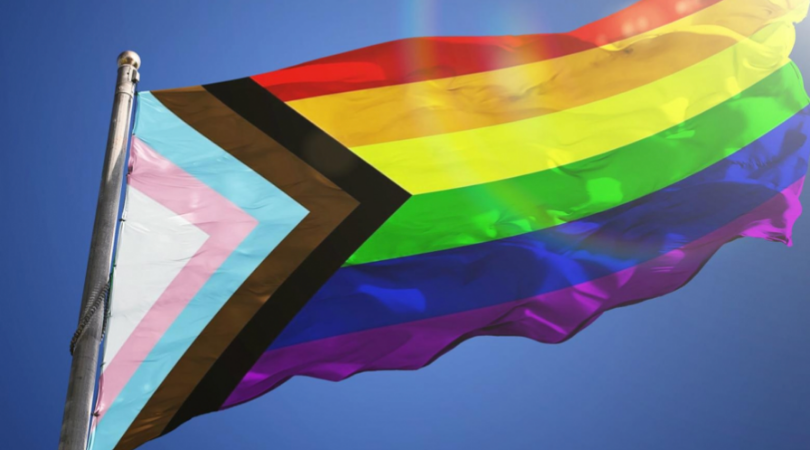 Introductory
Rainbow Retreat
Friday 10 February 2023 – Sunday 12 February 2023 at Vijayaloka Retreat Centre in Minto Heights
To celebrate Mardi Gras and World Pride, we are hosting a weekend retreat for anyone who identifies as LGBTQI+, as well as anyone who is supportive of and celebrates gender and sexuality diversity.

The retreat will explore Buddhist teachings that allow us to see the uniqueness of individuals and what they offer the world. Time spend in meditation and discussion wiil assist in cultivating groundedness, centeredness and compassion for ourselves and others.
The retreat is suited to those who are completely new to meditation or more experienced meditators wanting to spend a whole weekend in supportive conditions, with like-minded people, away from the distraction of everyday life.

We teach two Buddhist meditation practices: Mindfulness of Breathing, for developing awareness, integration and clarity of mind; and Mettā Bhāvanā ("development of loving kindness"), which brings about a gentle but radical transformation of our emotional world. We will help you to set up in good posture and give a fully led practice, so there is no need for any previous experience.
As well as time for practice and discussion, there will also be plenty of time to relax and explore the beautiful bushland.
Typical Programme
Time
Activity
Friday
7pm
Dinner
8pm
Welcome
Saturday
7am
Meditation Teaching
9am
Breakfast
10:30am
Meditation Teaching
1pm
Lunch
4pm
Meditation Teaching
6pm
Dinner
8pm
Meditation Teaching
Sunday
7am
Meditation Teaching
9am
Breakfast
10:30am
Meditation Teaching
1pm
Lunch
1:30pm
Clear up
2:30pm
Closing Session
Can I talk to someone about trans/gender-diverse support?
Contact Cittamata (they/them) via info@sydneybuddhistcentre.org.au
Do I need to be a Buddhist or have any meditation experience?
No, the retreat is suitable for everyone, and makes an excellent first retreat for people who are new to meditation and Buddhism.
What does the cost include?
The retreat cost covers the full cost of the retreat, including all food.
When does the retreat start and end?
The retreat will begin with dinner on the Friday evening at 6:30pm. You are welcome to arrive any time from 5pm. It is normally not advisable to plan to arrive later than this. If you think you might need to, please contact us before booking.
We will finish on the Sunday afternoon, around 3pm.
What will the accommodation be like?
Vijayaloka provides simple, but comfortable accommodation. Living communally is an important and enjoyable part of the retreat. We will be in shared rooms with 2-4 people in each, and will eat together communally.
Living communally means caring for each other. The team leading the retreat are volunteers who are on retreat as well and we will ask you to help out with simple chores. Working together is a good way of getting to know each other, and it also helps us keep the cost of the retreat to a minimum.
Can I have a single room?
Vijayaloka has two single rooms that can be allocated to people with special requirements. If you require a single room to be able to attend, please contact us before booking to ensure availability.
What will the food be like?
Many Buddhists eat a vegan diet as an expression of non-violence. As such, all food will be vegan.
If you have any allergies that aren't listed on the booking form, please contact us before booking to ensure we can cater for you.
What do I need to bring?
Unless you are coming a long distance we ask that you bring your own sheets and blankets or a sleeping bag (we have plenty of pillows).
It can be surprisingly cold in the early mornings and evenings, and quite hot in the middle of the day, so bring clothes suitable for all weather: we suggest you bring layers as well as a warm jumper or jacket. You'll also need a good sun hat and suitable shoes, especially if you want to bushwalk. There is a river that you can swim in, so you may also want to bring swimwear.
In addition you'll need to bring any toiletries you need including a towel, insect repellent, and sun block. It is also a good idea to bring a torch if you have one and you may also want to bring a notebook and pen.
The Team


Where to Find Us
The retreat is at Vijayaloka Retreat Centre in Minto Heights.
Driving
Vijayaloka's address for use in sat-navs is 36 Howard Road, Minto Heights NSW 2566. Travel time from central Sydney is about one hour.
There is a blue sign at Vijayaloka's entrance. Enter there and then park the car park immediately on your right.
If you are able to offer a lift to others travelling from Sydney, please let us know.
Train
Vijayaloka is very easy to access by train. The closest train station is Minto which is on the T8 Airport Line towards MacArthur and Campbelltown. Travel time is about 50 minutes from Central.
We can normally arrange for those travelling by train to be picked up from the train station. Please indicate when booking if you need to be picked up and aim to be at Minto around 5:30-6pm. We will contact you shortly before the start of the retreat to confirm. Alternatively you can take a taxi from the bottle shop across the road from the station, or an Uber.
If you are travelling from outside Sydney and don't have an Opal card, you can use any contactless credit/debit card to travel on Sydney Trains.