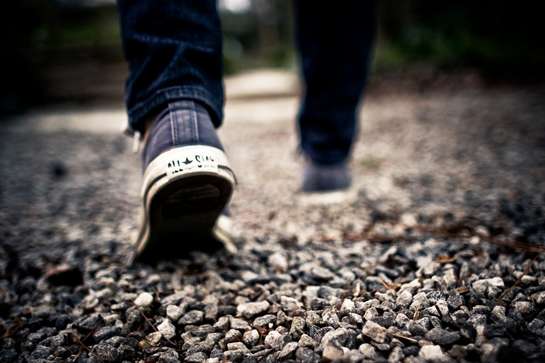 [Past Retreats FY22]
The Path of Transformation
Friday 17 December – Sunday 19 December at Vijayaloka Retreat Centre in Minto Heights
This retreat is aimed at men who are fairly new to Buddhism and meditation. We will look at ways we can effect positive change in our lives through practices such as meditation and ethical life style.
The Buddha teaches that it is in our power to change our lives for the better. Through understanding the causes of unhappiness and discontent we can work on letting go of unhelpful thoughts and habits.
The possibility that we can change for the better is inspiring. We learn to practise developing kind helpful thoughts and habits. Gradual changes lead to a flowering of a new way of being.
"If we train our mind properly, happiness will be the result."
- David Lungtok, a Buddhist monk
Through sharing our wisdom with each other we will look at the ways we can grow and develop. The program will include meditation, discussion and the opportunity to enjoy free time in the natural beauty of Vijayaloka, our retreat centre in Minto Heights.
Typical Programme
Time
Activity
Friday
7pm
Dinner
8pm
Welcome
Saturday
7am
Guided Meditations
9am
Breakfast
10:30am
Teaching & Discussion
1pm
Lunch
4pm
Meditation
6pm
Dinner
8pm
Meditation & Pūjā
Sunday
7am
Guided Meditations
9am
Breakfast
10:30am
Teaching & Discussion
1pm
Lunch
1:30pm
Clear up
2:30pm
Closing Session
Do I need to be a Buddhist or have any meditation experience?
No, the retreat is suitable for everyone, and makes an excellent first retreat for men who are new to meditation and Buddhism.
What does the cost include?
The retreat cost covers the full cost of the retreat, including all food.
When does the retreat start and end?
The retreat will begin with dinner on the Friday evening at 6:30pm. You are welcome to arrive any time from 5pm. It is normally not advisable to plan to arrive later than this. If you think you might need to, please contact us before booking.
We will finish on the Sunday afternoon, around 3pm.
What will the accommodation be like?
Vijayaloka provides simple, but comfortable accommodation. Living communally is an important and enjoyable part of the retreat. We will be in shared single-sex rooms with 2-4 people in each, and will eat together communally.
Living communally means caring for each other. The team leading the retreat are volunteers who are on retreat as well and we will ask you to help out with simple chores. Working together is a good way of getting to know each other, and it also helps us keep the cost of the retreat to a minimum.
Can I have a single room?
Vijayaloka has two single rooms that can be allocated to people with special requirements. If you require a single room to be able to attend, please contact us before booking to ensure availability.
What will the food be like?
Many Buddhists eat a vegan diet as an expression of non-violence. As such, all food will be vegan.
If you have any allergies that aren't listed on the booking form, please contact us before booking to ensure we can cater for you.
What do I need to bring?
Unless you are coming a long distance we ask that you bring your own sheets and blankets or a sleeping bag (we have plenty of pillows).
It can be surprisingly cold in the early mornings and evenings, and quite hot in the middle of the day, so bring clothes suitable for all weather: we suggest you bring layers as well as a warm jumper or jacket. You'll also need a good sun hat and suitable shoes, especially if you want to walk in the bush. There is a river you can swim in so you may also want to swimwear.
In addition you'll need to bring any toiletries you need including a towel, insect repellent, and sun block. It is also a good idea to bring a torch if you have one and you may also want to bring a notebook and pen.
The Team


Where to Find Us
The retreat is at Vijayaloka Retreat Centre in Minto Heights.
Driving
Vijayaloka's address for use in sat-navs is 36 Howard Road, Minto Heights NSW 2566. Travel time from central Sydney is about one hour.
There is a blue sign at Vijayaloka's entrance. Enter there and then park the car park immediately on your right.
If you are able to offer a lift to others travelling from Sydney, please let us know.
Train
Vijayaloka is very easy to access by train. The closest train station is Minto which is on the T8 Airport Line towards MacArthur and Campbelltown. Travel time is about 50 minutes from Central.
We can normally arrange for those travelling by train to be picked up from the train station. Please indicate when booking if you need to be picked up and aim to be at Minto around 5:30-6pm. We will contact you shortly before the start of the retreat to confirm. Alternatively you can take a taxi from the bottle shop across the road from the station, or an Uber.
If you are travelling from outside Sydney and don't have an Opal card, you can use any contactless credit/debit card to travel on Sydney Trains.